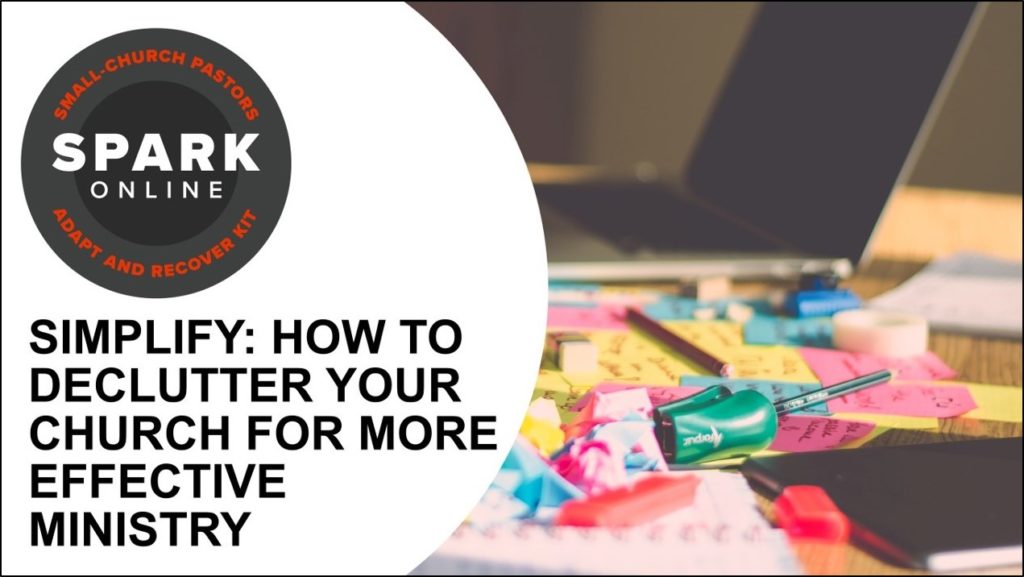 The healthiest churches are relentless about being effective, not just busy. They trim off anything that saps time and energy.
On their TV shows, Kitchen Nightmares and Restaurant: Impossible, Gordon Ramsay and Robert Irvine turn struggling restaurants into thriving businesses. The principles they use are time-tested and valid, even if the theatrics are staged (allegedly). But I've noticed one thing missing from every episode:
They never tell a struggling restaurant owner that their restaurant needs to be bigger.
Instead, they apply a set of principles to help small, struggling restaurants become small, successful restaurants. These restaurant experts have figured out something that church leaders often forget.
Bigger fixes nothing.
Where are the church leaders who will take up the mantle of, not just successful ministry, but life- and society-transformation? I'm not talking about name recognition. I'm talking about leaders with such a radically positive approach to the life and message of Jesus that they have a society-shifting impact.
Where are the Christian innovators who will put a dangerous passion for Jesus ahead of personal ministry success? I'm not upset at anyone. I just want more.
I pray for an infusion of Godly change agents who won't just transform the institutional church, but make the world stand up and take notice. Or, more likely, change the world and leave the institutional church playing catch-up.